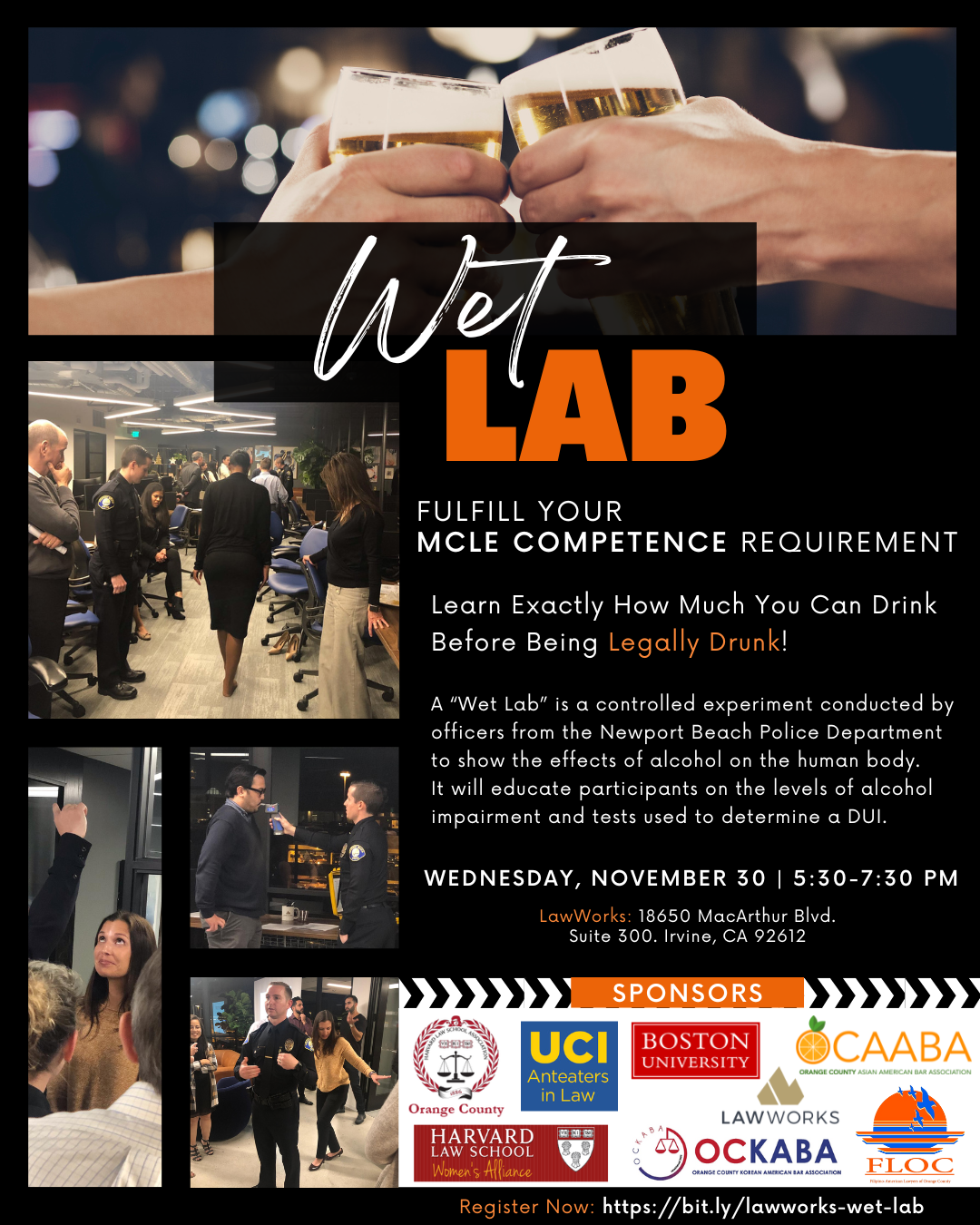 Wet Lab: MCLE "Competence" Credit
Learn how much you can drink before being legally drunk!
A "wet lab" is a controlled experiment conducted by officers from the Newport Beach Police Department to show the effects of alcohol on the human body. Four volunteers will drink alcohol and take field sobriety tests and breathalyzer tests at regular intervals.

When: 5:30 to 7:30 PM on Wednesday, Nov. 30
Where: LawWorks (18650 MacArthur Blvd., Suite 300, Irvine, CA 92612)
Who: Join lawyers from all over Orange County; must be age 21 or over
Cost: Free
Questions: Contact Patty Le-Narula (HarvardInterviewer@gmail.com or 714-496-3514)
Event Information
When:
5:30PM - 7:30PM Wed 30 Nov 2022, Pacific timezone

Where:
LawWorks
18650 MacArthur Blvd. Suite 300
Irvine, CA 92612 US
[ Get Directions ]
RSVP Here...